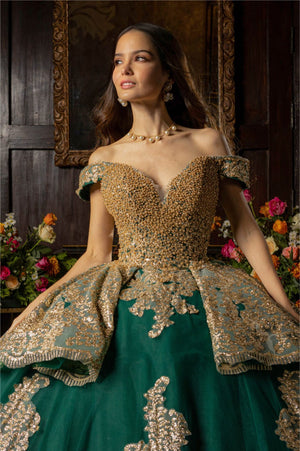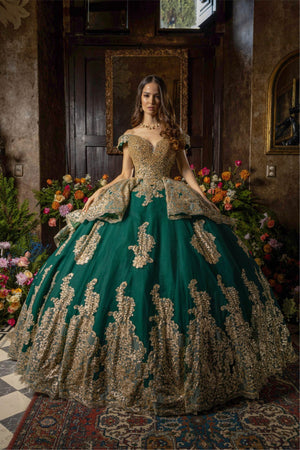 EV18 – 618 (EMERALD/GOLD)
Blossom is inspired by the beauty of nature and the gallant, extravagant but refined nature of Rococo art.
With these designs you will feel like a true princess, touring the romantic floral fields of Versailles.
In this collection you will find soft, luminous and clear colors that flatter all types of complexions.