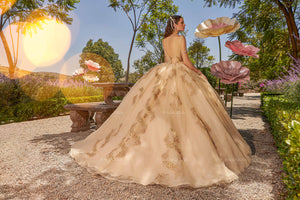 EV34-634
Embark on a magical journey through our collection, where the majesty of the Greek goddesses comes to life in every detail.
Each dress is a masterpiece of elegance and designed to envelop you in a heavenly aura; transporting you to a realm where sophistication and divinity intertwine.
This collection evokes the serenity and charm of a modern goddess, with sublime details that highlight your femininity and empowerment.
Walk with confidence and grace, radiating an imposing and elegant presence on your special night, looking ethereal.